[Requested by MJH]
[AUTHOR'S NOTE: In the run-up to President Rodrigo Duterte's final State of the Nation Address (SONA) on Monday, we will tackle one of the legacies between him and the media. This blog post is dedicated to Howard Johnson, a BBC correspondent in our country and Jules Guiang, who is now in Rappler.]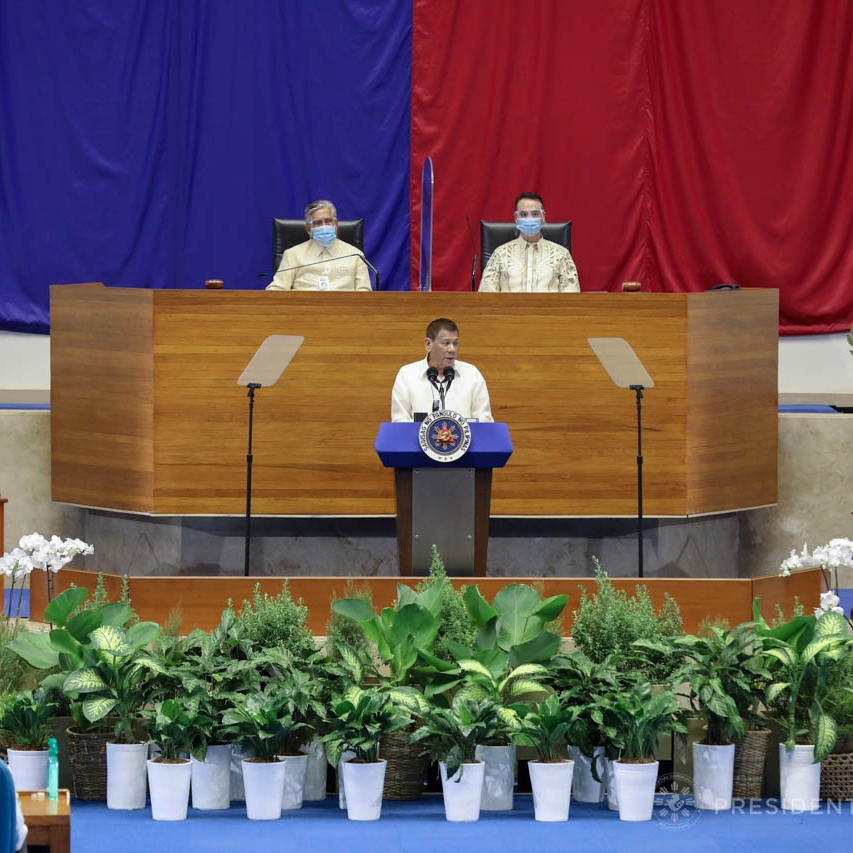 FINALLY, the last SONA of President Rodrigo Duterte is upon us. After this, there will be no more rants that come from his bruised ego heart, right? (SPOILER: Not quite, he has more every week after this.)
His valedictory SONA will be a verdict to judge his legacy but the people had already decided before that and they knew who will succeed him for next year's election.
Before he will deliver his last annual speech to the 18th Congress this Monday afternoon inside Batasang Pambansa, I would like to share an excerpt of his maiden SONA on July 25, 2016 (with ad-libs):
To better manage public information, a law should be passed – I'm addressing Congress– to create the People's Broadcasting Corporation, replacing PTV-4, [applause] the government-run TV station, which now aims to replicate international government broadcasting networks. Teams from these international news agencies — I'd like to mention those interested BBC — are set to visit the country soon to train people from government-run channels to observe. Ito ang gusto ko — tutal pera naman ng tao — to observe editorial independence through innovative programs [applause] and intelligent treatment and analysis of news reports, as well as developments of national and international significance.

The government's Bureau of Broadcast Services, better known as the Radyo ng Bayan, shall undergo upgrading to make it financially viable and dependable for accurate and independent, and enlightening news and commentary. Radyo ng Bayan will be integrated with the PBC.

As we are presently setting up a Presidential Communications Satellite Office in Davao City, PBC will also put up broadcast hubs in the Visayas and Mindanao. [applause] Davao City will also be the first site of the first Muslim channel, to be called Salaam Television, [applause] and the first Lumad channel. [applause]

Pres. Rodrigo Roa Duterte (July 25, 2016)
Well, he fulfilled about the Salaam TV which took off a year later as the People's Television Network (PTV) digital subchannel but the Lumad channel didn't and became a TV program. He got the Mindanao Hub at his bailiwick in Davao City — which was opened last year — became fully operational since last March. (This is going to be used as a weapon for its remaining die-hard supporters in their interpretation of his legacy.)
Legislation regarding the People's Broadcasting Corporation remains pending in Congress. By now, the chance to make it will be slim as the 3rd Regular Session of this current Congress will have the shortest number of session days on account to the filing and campaigning of politicians for May 9, 2022.
But look at a specific passage of text earlier, what does editorial independence mean? Did they ever try to uphold it?
(more…)